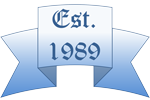 Water Treatment
With our expertise and experience we can provide advice on all issues relating to your equipment.
Without an effective environmental and water hygiene service you may experience the proliferation of pathogenic micro-organisms such as Legionella in water systems and other stored supplies. Other potential problems include water cleanliness and water quality.
The HSE's Approved Code of Practice (ACOP L8), requires a written down legionella risk assessment for all commercial buildings with a water supply and employing 5 or more people. If you are the person on whom this statutory duty falls, you are required to have 'access to competent help in assessing the risks'. This involves the engagement of an external water consultant to produce a risk assessment which should:
Identify and evaluate all potential sources of risk.
Look at means by which exposure to bacteria can be prevented (where possible).
Identify where prevention is not possible, a means by which the exposure can be controlled.
We can arrange a comprehensive environmental and water hygiene service to ensure your system is clean, hygienic and safe. Our expertise covers:
Emergency sterilisation and cleaning services
Cleaning, chlorination and disinfection programs for water systems and supplies.
Disinfections for uninterrupted water supplies.
System monitoring, including microbiological and chemical sampling and analysis.
System renovations, upgrades and refurbishments.
Planned, preventive maintenance programmes.
And because we are compliant with the latest legislation and regulations, particularly in the areas of health, safety and the environment, you can be sure that the solution we deliver will be high quality, reliable, cost effective and tailored to meet your exact requirements.
Accreditations & Partners
Contact Us
Cool Logic (Service) Ltd
Call: +44 (0) 1706 354 477
Fax: +44 (0) 1706 354 488
Email: sales@coollogicservice.com
Find Us
Unit 6 Middleton Trade Park
Oldham Road
Middleton
Manchester
M24 1QZ