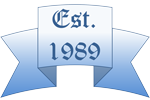 Heating
With our expertise and experience we can provide advice on all issues relating to your equipment.
Boilers become less efficient as they age; if your boiler is over ten years old, you may be wasting hundreds of pounds in fuel bills. New boiler models also tend to be more efficient in general, and have lower carbon emissions to make them more environmentally friendly. If you'd like to help save the planet (and your wallet), a new boiler may be the right choice for you.
We ensure that all the systems that we install are as efficient as possible so when you replace your old boiler you should see this reflected in your gas bill.
We can install and replace all types of gas boiler or gas fired heating system with our commercial Gas Safe registered service.
Our services include:
Boiler installation and maintenance
Gas fired heater installation and maintenance
Cooker installation and maintenance
Radiators and thermostats
Food Preparation and Manufacture
Safety and motorised valves
Expansion tanks
Pilot lights and timer clocks
Shower pumps
Service call out facility
Planned maintenance packages
Accreditations & Partners
Contact Us
Cool Logic (Service) Ltd
Call: +44 (0) 1706 354 477
Fax: +44 (0) 1706 354 488
Email: sales@coollogicservice.com
Find Us
Unit 6 Middleton Trade Park
Oldham Road
Middleton
Manchester
M24 1QZ