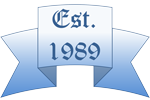 Ventilation
With our expertise and experience we can provide advice on all issues relating to your equipment.
Ducting system alterations can include changes or modifications to a commercial office environment to suit a new use, ie. Sub dividing an open plan room into smaller offices and meeting rooms which requires a change in air flow rates or repositioning of air vents.
Data centres and server rooms require consistent environmental and climate control, with security monitoring and fire protection also factored in. Our custom built ventilation systems can accommodate your specific requirements down to incremental temperature, specialised fume extraction and humidity levels.
When designing kitchen extract systems, special consideration of government health & hygiene rules needs to be taken, which we have vast experience in.
These systems include rectangular, spiral and flat oval ductwork, which can also be provided with a decorative powder coated finish or protective finish for external applications and installations within a corrosive environment.
For industrial ventilation systems a change or introduction of new manufacturing processes may require modifications to the ductwork, or in some instances an entirely new system needs to be designed to allow for fume extraction or heat recovery ducting. We can design a system to both divert and utilise the heat generated from a compressor process, providing the site with heating in winter, but with the capacity to dispose into the atmosphere in summer.
Manufacture and installation of low, medium and high pressure galvanised ductwork systems conforming to DW144 specification and installation guidelines.
Existing system appraisals
Trouble shooting
Commissioning
Concept-to-order design & specifications
A complete range of bespoke ventilation systems
System design
Ductwork, sheet metal & steel-work fabrication
Powder coating
Fans and plant
Controls and interlocks
Air-handling plant
Accreditations & Partners
Contact Us
Cool Logic (Service) Ltd
Call: +44 (0) 1706 354 477
Fax: +44 (0) 1706 354 488
Email: sales@coollogicservice.com
Find Us
Unit 6 Middleton Trade Park
Oldham Road
Middleton
Manchester
M24 1QZ