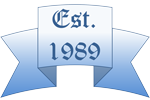 Contact Us
Please get in touch to see how we can help your business. We'll be happy to hear from you.
Find Us
Unit 6 Middleton Trade Park, Oldham Road, Middleton, Manchester. M24 1QZ
Please enter you details below and we'll be happy to send you a free quotation or answer your questions. Our office hours are Monday to Friday 9am to 5pm.
Accreditations & Partners
Contact Us
Cool Logic (Service) Ltd
Call: +44 (0) 1706 354 477
Fax: +44 (0) 1706 354 488
Email: sales@coollogicservice.com
Find Us
Unit 6 Middleton Trade Park
Oldham Road
Middleton
Manchester
M24 1QZ