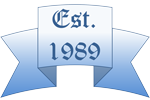 Refrigeration
With our expertise and experience we can provide advice on all issues relating to your equipment.
From chilled storage to freezer applications, we can design, supply and install a complete fully insulated storage facility to suit your individual requirement. Our expertise covers a host of refrigeration applications including…
Food and produce storage for fridge and freezer applications
Fully designed and installed insulated cold room constructions
Design & Installation of Pharmacies and Laboratories for critical condition products
Fail safe control solutions and emergency alarming systems
Specialist refrigerant pipework installations
RDM monitoring
Tailored planned maintenance regimes
Refrigeration is a vital part of many industrial processes and businesses. We offer the best possible service support to keep your business running smoothly. Regular servicing will ensure peace of mind with the additional benefit of minimum running costs realised.
Refrigeration pipework installations require specialist skills in both design and practice. If systems are not designed correctly excessive pressure drops, poor oil return, loss of performance and inconsistent operation can occur. CLS has the capability and resource to ensure optimum performance efficiencies and total reliability. Our engineers carry the relevant competency certificates and accreditations to cope fully with today's on-site requirements for Health and Safety plus installation and service standards.
CLS only select proven equipment from major world leading manufacturers providing quality condensing/heat pump units coupled to remote mounted cooling/heating coils. It is only by applying the necessary skills and experience that we can confidently ensure efficient viable systems.
Accreditations & Partners
Contact Us
Cool Logic (Service) Ltd
Call: +44 (0) 1706 354 477
Fax: +44 (0) 1706 354 488
Email: sales@coollogicservice.com
Find Us
Unit 6 Middleton Trade Park
Oldham Road
Middleton
Manchester
M24 1QZ