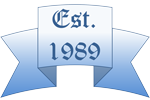 Heat Recovery
Lower your energy bills and reduce your carbon footprint.
The reduction of energy use in buildings is not only an economic issue but also increasingly linked with opportunities to lessen the demand on the primary energy source (and distribution networks), as well as reducing life cycle environmental impact.
Heat recovery is the collection and re-use of heat arising from any process that would otherwise be lost. The process might be inherent to a building, such as space heating, ventilation and so on, or could be something carried out as part of business activity, such as the use of ovens, furnaces and the like. Heat recovery can help to reduce the overall energy consumption of the process itself, or provide useful heat for other purposes.
Ventilation systems bring cool fresh air into a building using fans in Air Handling Units (AHUs). The AHUs also contain heating coils to allow the fresh air to be raised to the required temperature by the buildings boiler. The air continues to be heated by the occupants and equipment in the room and all this heat energy is lost when the air is extracted and dumped into the environment.
The addition of heat recovery means that some of the heat contained within the extract air can be recovered. The heat energy is passed into the incoming fresh air effectively pre-heating it and meaning the boiler needs to add less heat. The two air streams need not mix directly to allow the transfer of heat.
Types of Heat Recovery systems;
Plate Heat or Recuperator Technology
Variable Refrigerant Flow (VRF) systems
Air conditioning Heat Pumps
Run Around Coil or Closed Loop Technology
Heat Pipe Technology
Boiler Flue Economisers
Thermal Wheel Heat Recovery
Accreditations & Partners
Contact Us
Cool Logic (Service) Ltd
Call: +44 (0) 1706 354 477
Fax: +44 (0) 1706 354 488
Email: sales@coollogicservice.com
Find Us
Unit 6 Middleton Trade Park
Oldham Road
Middleton
Manchester
M24 1QZ