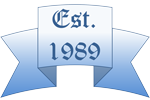 Air Conditioning
We can tailor an air conditioning solution to suit your buildings needs
Modern offices are efficiently sealed so there is no natural ventilation and therefore mechanical ventilation is recommended for the comfort of the occupants. Temperature control is essential to provide an efficient working environment, and fresh air should be introduced to keep occupants refreshed, healthy and alert.
We can provide a complete solution for your office or equipment room environment.
Our expertise extends to all types of air conditioning equipment, from large duty chilled water systems to single split room air conditioners. We are able to provide system schematics, BMS integration, specifications and system selection for the leading brands within this market. CLS can assist with system design, product selection and technical specifications. CLS are REFCOM registered and FGAS approved, and all our engineers are fully qualified and equipped to install Air Conditioning and Refrigeration equipment to the highest standard.
We have experience on many applications:
Close Control Rooms
Single Split Air Conditioning Systems
Variable Refrigerant Flow Systems
Heat Recovery Ventilation Systems
Central Chilled Water systems
Close Control Rooms
Server Rooms
Offices
Accreditations & Partners
Contact Us
Cool Logic (Service) Ltd
Call: +44 (0) 1706 354 477
Fax: +44 (0) 1706 354 488
Email: sales@coollogicservice.com
Find Us
Unit 6 Middleton Trade Park
Oldham Road
Middleton
Manchester
M24 1QZ